Hydrophilic Polyurethane Grouts
2017-08-02
sakingsh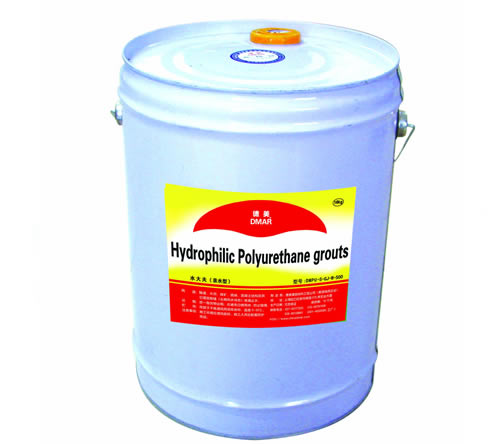 Description:
DM-500 is a polyurethane grout designed to be used as a permanent waterstop system/ It reacts with a broad range of water ratios to produce a strong flexible foam or an elastomeric gel,depending on the amount of water present and the pressure.This product can be injected as a single componentwhen sufficient water is present. It is recommendedin certain situations to inject water as a second component by means of a mixing/metering machine.The components are pumped into the injectionpackers generally beginning with the lowest. Continueintroducing grout into the packer until material reaches the next highest packer, then move to the next injectionpacker and continue. It is recommended to move backand repeat injection on previous packers until each port refuses to take more material. Once the injected material has cured at the application site, clean the site.Water blasting is a recommended technique for cleaning the concrete.
Range Of Application
Water Stop Foam for infiltrating & gushing water:
- Defective Concrete (Cracked or Honeycombed)
- Concrete Construction Joints & Cracks
- Limestone
- Brick Construction
- Pipe Intrusions
- Waste Water Tanks
- Water Reservoirs
- Sewers, Manholes, Utility Boxes, etc.
- Tunnels, Dams
- Soil Stabilization
- Elevator Pit Waterproofing
Performance